Frequently asked questions
When should I book my session?
---
Girl, is that real question?! N.O.W. Why haven't you booked yet?! As we typically book 6+ months in advance, early booking is encouraged. As we offer same day reveals, product delivery generally takes 2 weeks depending on product prchased.
---
Do I need to find my own Hair & Makeup artist?
---
Nope! We gotchu covered with only the best! Professional hair and makeup is included in your session fee! Our VERY talented Hair and Make-up artist ( AND Co-Founder) will ensure that your look is picture perfect. She has fine tuned the methods necessary to ensure a camera ready look every time! The whole day is about you and being pampered and this is just one way we do that!
---
What should I bring?
---
Only your sexy self babe! We'll handle the rest! Upon booking you will receive a Prep Guide that will highlight the few items we encourage you to bring yourself, otherwise, we offer a 150+ piece Client Closet with sizes ranging from XS-5X and in various colors and styles. That said, should you desire to bring pieces of your own we will design 3-5 looks combining what you bring and what we offer!
---
I don't want my images shared, is that ok?
---
TOTES YES it's okay to keep them babies private! ABSOLUTELY YES! For some women sharing their images, either everywhere or just in our private group on facebook, offers a cathartic exercise and is an important part of the process. However, we have many clients who, based on their comfort level, their spouse's comfort level, or even their profession, are not comfortable with the sharing of their images. We will NEVER share without consent AND excitement!
---
When will I get to see my images?
---
Haven't you heard?? SAME DAY BAY-BAY! That's right, SAME DAY! Having had incredible boudoir experiences ourselves, we know how important it is to finish off the day's experience with being able to see the finished gallery! You will get to see your fully edited and retouched gallery with over 40 images at the end of our time together. No more anxiously awaiting! See YOU, the SAME day.
---
Will you help me pose?
---
From H2T (head-to-toe) doll! Yes! Every moment of your session will be guided by Ashley, our Lead Photographer (AND Co-Founder), and she will be instructing you from head to toe. There is never a moment that you won't know what to be doing, and she will never point the camera at you and ask you to strike a pose on your own...unless you ask to! With live demonstrations, images, and constant guidance, you will look and FEEL sexy.
---
How much should I budget for this?
---
The experience, the pampering, the nerves, the joy, the laughter, the time carved out for YOU, the gift of owning your space is priceless. We believe that our clients deserve only the best of the best and our luxury products have been chosen with that in mind. We have several products and packages to fit your specific needs, starting at $1500. What you purchase is completely up to you! We also offer pre payment plans and Paypal Credit! You are worth every penny!
---
I am READY! Now what?
---
Yasssss queen! We are ready for YOU! To set up a chat simply click the link below to be brought to our conact page! After we've received your message, Lyndsey will reach out within 48 business hours to set up a call with Ashley where you can learn more about what we offer AND get to know us! We can't wait to get to know you and to show you what we see! xoxo, AshLyn
---
Do I need to be nude?
---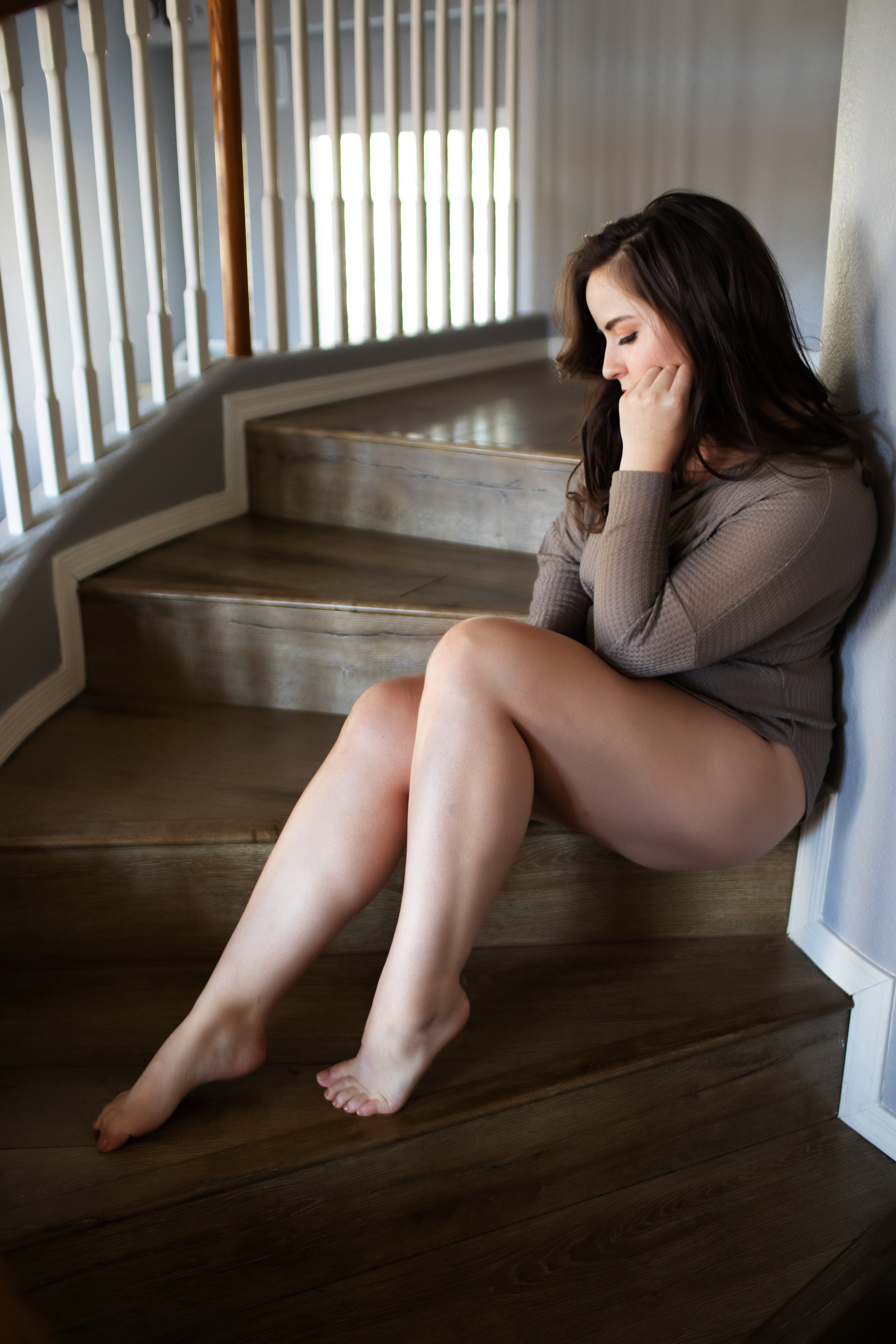 Heck no! Every client has their own comfort level and we respect that completely. Often however, what a client thinks they'll be comfortable with and what they end up being comfortable with during the session shifts; this is actually part of the transformation! We have poses AND wardrobe that will allow for demure flirty looks to sexy bombshell, to kinky kitten and everything in between!
---
Do you have a referral program?
---
Hells yes we do!! Earn $100 CASH for every booked and completed boudoir session that you refer our way! We LOVE what we do and personal referrals are our favorites! Email us to learn more about our program! Referrals are counted with a specially and uniquely generated code that must be presented at the time of booking, so emailing us for this code is a MUST!!
---
What if I'm not local to Arizona?
---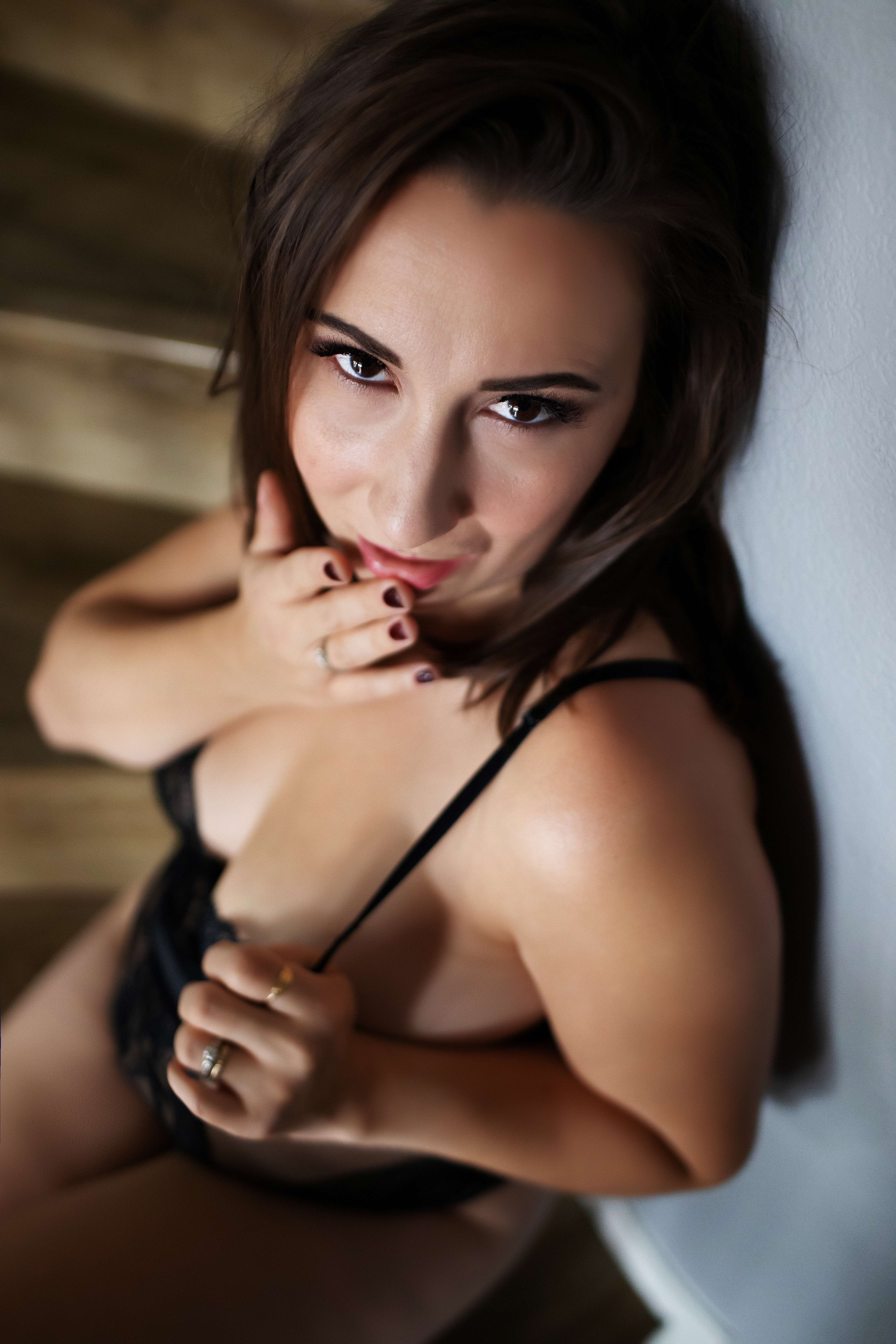 Don't let that stop you! We are availabe for travel and offer on location services! Also, we have ladies from ALL over, but most commonly our clients travel from the California, Utah, Colorado, New Mexico, and Texas! We have some amazing accomodations RIGHT by the studio, so don't let distance keep us apart!
---
Should I tip the team?
---
Well, obviously we SUPER appreciate it when our clients choose to, but it certainly isn't necessary! It is industry standard to tip your hair and makeup artist, but it is a newer trend to be sure, to tip your photographer. We put a lot of time and effort into each of our clients and spend hours and hours with them and working on their day, but ultimately we don't expect gratuity from our clients. But yeah, we do love it when it happens!
---
---